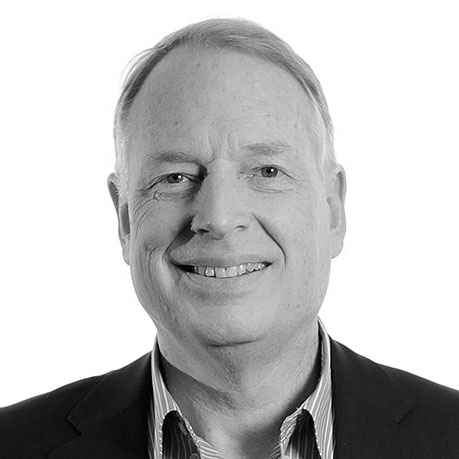 December 28, 1951 – February 9, 2022

Mark loved Precoa Escapes. When he and Bret Davis founded Precoa, they envisioned a place where everyone treated one another with kindness, love, and respect. Their intent was to infuse every facet of the organization with superior quality and craftsmanship, and this is fully embodied in the Precoa Escapes program Mark created. Mark wanted Precoa Escapes to reflect the depth of gratitude we feel for our dedicated Advance Funeral Planners and funeral home owners and the work they do to help families through the most trying times.
Mark consistently advocated for an experience that rewarded this dedication and smoothed away the complexities of world travel. He never stopped researching and vetting locations, scrutinizing each detail, and making sure the entire experience lived up to the most exemplary standards for quality. He relished investigating hidden gems and must-see spots, and he would meticulously map these out and handpick excursions, restaurants, and experiences. Even the tiniest details mattered. Mark once measured the space between chairs at a Celebration Event to ensure ample room for everyone to stand up and receive their awards.
Sharing new places and experiences was a particular passion of Mark's. He smiled to see people light up after glimpsing a spectacular site for the first time, and he loved the idea of delivering on everyone's hopes and dreams. Whether that was adventuring to far-flung reaches of the globe or finding gorgeous resorts that redefined what it means to relax and be pampered, what thrilled Mark most was making everyone happy. He set the tone for each Escapes trip by greeting every single person when they arrived. He would even help you with your luggage, and he was always there to bid farewell to you when the trip ended.
Mark's love for travel began during a backpacking trip to Europe in college. He valued how travel opens our eyes to fresh perspectives, allowing us to reflect, relax, and connect. More than anything, he knew that travel brings us back in touch with who we are and what truly matters in our lives. Mark also loved to have fun. When it came to filming videos for Escapes reveals or celebration events, Mark was game for anything. One of our favorites that you can watch here is of Mark speeding down the river on a jet ski while wearing a full suit and sunglasses!
To know Mark was to know a man of great vision. Like Precoa itself, the Precoa Escapes program was intended to be extraordinary. Not just a standard incentive trip, but a handcrafted experience of a lifetime. Settling for anything less is never an option. If you attend a Precoa Escapes trip, we hope you have the opportunity to enjoy every moment and take time to truly connect. Nothing would make Mark happier.
At Precoa Escapes, our goal is to make every trip, the trip of a lifetime for our attendees. To accomplish this, our team works hard year-round to ensure that each trip is curated with you in mind. From the time a location is chosen, to registration and even the post trip assessments, we're here for you every step of the way. Meet the team members below and if you have any questions at all, please reach out to us here.
Ashley Threlfall
Senior Escapes Lead
---
Favorite Travel Destination: Hawaii
Ashley has been with Precoa for over 10 years and has developed a deep and abiding passion for the Precoa Escapes program and the opportunities it provides attendees to create connections. She has a love for details and strives to provide a seamless experience for our guests from beginning to end. When she's not working on Escapes, you can find her spending time with her husband, Kody, and their adventure-loving daughter, Sadie.
Jessica Gold
Associate Director of Experience
---
Favorite Travel Destination: Iceland
As Director of Experiences, Jessica oversees our Events and Escapes teams at Precoa. A connector who loves bringing people together in her professional and personal life, Jessica specializes in personalizing experiences with each attendee in mind and handling stressful event situations with grace. When Jessica is not busy planning extraordinary Experiences for Precoa, you can find her rowing on a lake, perfecting a new dinner recipe, or inviting family and friends over to play Catan.
Ryan Mitchell
Brand Designer
---
Favorite Travel Destination: Hawaii
From the beautiful Escapes magazine to the carefully crafted boxes you receive, Ryan is the design mastermind behind it all. As our Escapes designer, Ryan ensures that each trip has a cohesive brand feel reflected in each and every piece. His aim is to provide a stunningly designed experience from beginning to end. When he's not working on Escapes you can find him swing dancing, painting, or learning how to do special effects.
Jackie Gütt
Experience & Communication Specialist
---
Favorite Travel Destination: Italy
Jackie is our resident thoughtful problem solver. She is dedicated to her craft and consistently sets the standard for creating outstanding customer experiences. Whether it's meticulously planning trip events or finding innovative solutions that improve the experience for everyone, she approaches every challenge with thoughtfulness and care. When she's not busy creating meaningful moments for our attendees, you can find her enjoying live music or gliding across the dance floor to a Waltz or Foxtrot.
Bryan Tosh
Sr. Media Production Specialist
---
Favorite Travel Destination: Italy
Bryan creates amazing video content for projects company-wide. He's responsible for many Celebration Event videos (Remember when Batman saved Mark and Bret!) and he works side-by-side with Kody to capture meaningful memories. Always willing to explore and travel, Bryan excels at blending in so he can document the most authentic and fun moments! When he's not getting footage for Precoa Escapes, you can find him obsessing over upcoming movies and/or filmmaking techniques. 
Kayloni Terance
Experience Assistant
---
Favorite Travel Destination: Puerto Vallarta, Mexico 
Kayloni is an incredible asset to the Escapes team. With her years of customer experience, she is crucial to ensuring our guests receive the very best attention and care. A powerhouse of knowledge and creative ideas, she is always eager to jump in and give 110% to every project and experience. In her free time, Kayloni likes spending time in nature with her dog or going out to eat with family and friends. 
Kody Threlfall
Sr. Media Production Specialist
---
Favorite Travel Destination: Whistler, B.C.
Kody has been creating phenomenal video content for Precoa for over a decade. His talent is behind many of the trip reveal videos and Celebration Event videos you've seen. (Remember Mark and Bret on jet skis?!) Watching him and collaborator Bryan Tosh at work is to see mastery in action, and he enjoys capturing memories that can be shared long after each trip is over. In his spare time, Kody enjoys mountain biking and other outdoor adventures. 
Precoa Escapes proudly partners with Destinations, Inc, a travel company based in Utah that specializes in crafting amazing travel memories that make an impact on people's lives. During registration for a Precoa Escapes trip, we encourage you to reach out to our friends at Destinations with questions regarding flights, rooms, excursions or general assistance in registering. Keep reading below to learn more about Destinations' team members.
Megan Roberts
Senior Event Manager
---
Megan focuses on helping the events and excursions come to life on the Escapes trips. She loves working alongside the Precoa Escapes team to make these unforgettable trips for all of you.
Shayna Sirstins
Senior Project Manager
---
Shayna oversees the little details to ensure you and your guests have a fantastic trip. She can't wait for you to experience each trip.
Savannah McGill
Project Manager
---
Savannah helps coordinate trip operations. She loves seeing each trip come to life and to help you create unforgettable experiences!
Grace Cullimore
Operations Coordinator
---
Grace is here to assist you with your trip selections, including airfare. Each location is truly incredible in its own way and she can't wait to help create these life-changing experiences with you!
McKayla Jackson
Mobile App Administrator
---
McKayla is the Custom App Designer at Destinations. Together with Precoa, she has helped create a tailored digital experience for your upcoming Precoa Escapes trip!
Mary Jane Anderson
Senior Event Air Manager
---
Mary Jane oversees the air transportation needs for Precoa events.  She works closely with the destination's air team to ensure you have the best possible travel experience to and from your event!